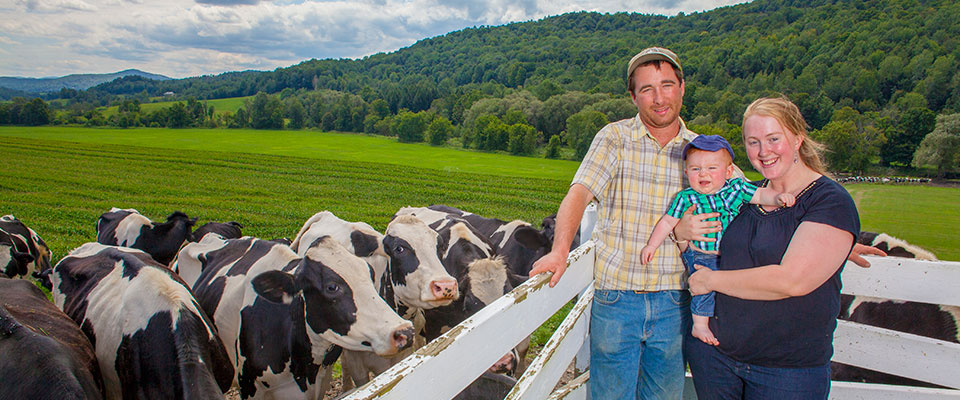 Dairy Farming
Fresh, local and always in season.
While many foods might be difficult to harvest during the winter months in New England, that doesn't stop our dairy farmers!  365 days a year, our dairy farm families are hard at work producing a wholesome, nutritious product that goes from the farm to your glass in as little as two days.  It doesn't get much fresher than that!
Learn how milk gets from the farm to you in 48 hours! Watch this video:
There are almost 1,500 dairy farms combined in Connecticut, Massachusetts, New Hampshire, Rhode Island and Vermont. Almost all New England dairy farms are family owned and operated. Hard work, pride and stewardship have been passed down from generation to generation. When you purchase dairy in your local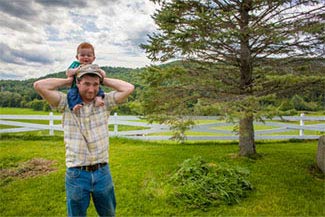 supermarket, you are investing in this tradition, and in your community.
The dairy farm families of New England work hard every day to care for their animals and the land so that they can provide our region with fresh, great-tasting, wholesome, and nutritious dairy products. They take great pride in feeding our communities and maintaining the land where they live and work, protecting the air and water they share with neighbors, and providing the best care for their cows—their number one priority.
"In New England, fluid milk makes a very short trip from the farm to you both in time and distance. The cows can be milked in the morning on Monday and the milk could be in the supermarket by Tuesday morning!"
Diane Bothfeld, Dairy Farmer and Deputy Secretary for Dairy Policy, Director of Administrative Services and Agricultural Development for the Vermont Agency of Agriculture.