Keep Milk Cold
Tasty milk starts with proper handling!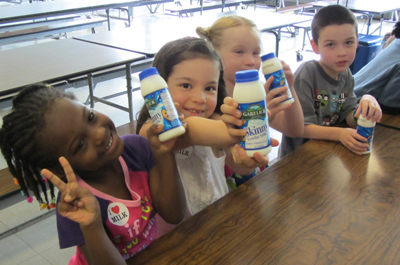 School Nutrition Professionals! Using our easy, downloadable resources will help your staff serve the coldest milk possible. This interactive hands-on learning experience will educate staff on proper storage, handling and thermometer calibration. We even explain how milk gets from the dairy farm to your school!
*Note: Video and PowerPoint must be downloaded and saved to your desktop before the video can be played directly from the presentation.